Time for the magical progress-making guidance list for the new month!
[But it's December, and High Holiday/Family time, so in actuality, anything goes this month!]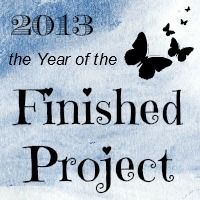 I'll be choosing my work from the following projects:
UFOs -
Let's Build a Snowman - Do the blanket stitching. (This was all fuse-appliqued last December.)
Laurel Birch Ornaments - Get this quilted and finished.
Jovial Trees - Assemble the flimsy.
Double Wedding Ring - Get the flimsy finished!
Comfort NewFO - Work on Modernology blocks in tandem with T.S. This is the brand new quilt kit I defied my rules and bought the day after Koko died. The fabric is a luscious bastiste type - soooo soft in hand, like a voile. I also splurged on the batting and ordered a silk for it on holiday sales this past Friday.
Scheduled NewFO - Pull Martha's Holiday Spin out of the NETY storage. At least get the fabrics washed and ironed.
BOMs -
Hello Moon - do any months that come out

Holiday Tidings - month 5

Ruffled Roses - attach final border sections and do over-seam appliques

Affairs of the Heart - however much happens while stitching with company
COMMUNITY SEWING - Make some wheelchair quilt blocks.
FMQ Station - Laurel Birch Ornaments, then Snowman blanketing
Piecing Station - DWR, then Modernology
Hand Stitching - Ruffled Roses, then Affairs